From: Mirebalais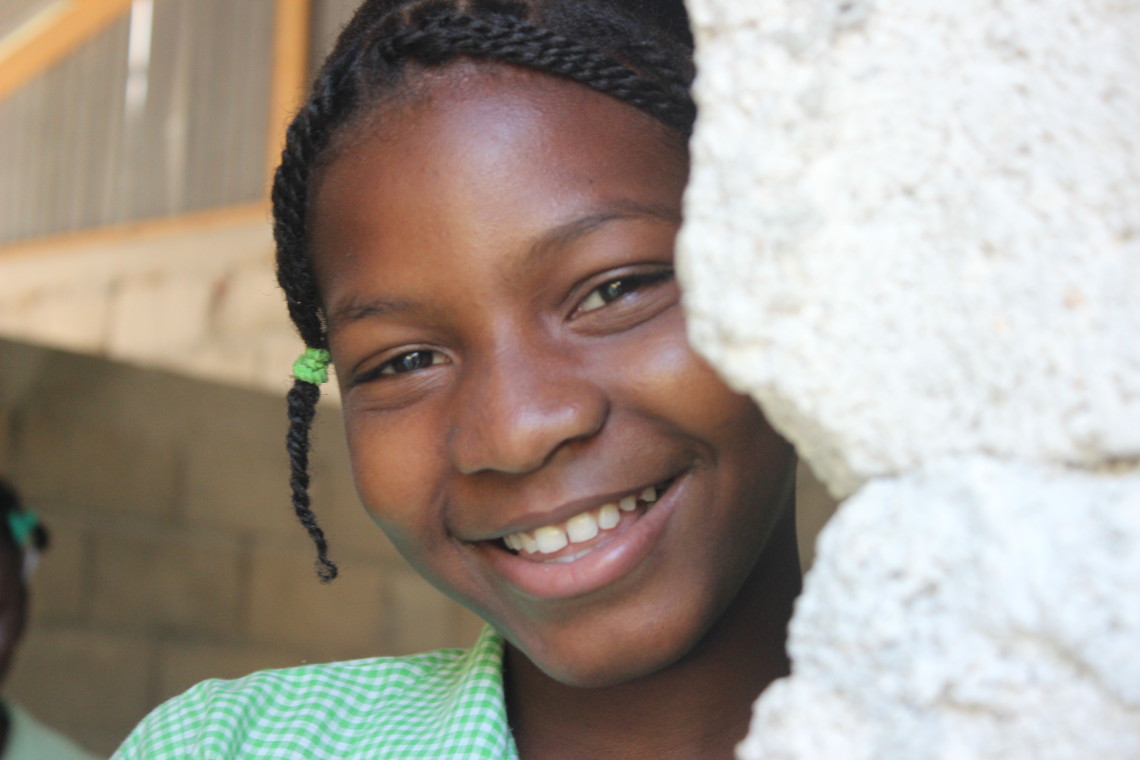 Age: 14
Birthday: July 19
Grade: 7
Sponsored: Yes
Mithialove, or as she is more commonly known around Sodo as Chilove, is a second generation member of Mountain Faith Mission. Her father, Ti-Luke, grew up in the children's home. Prior to the earthquake, the family was living in Port-au-Prince, but because of the disaster, they were forced out of the city and turned back to the place that Luke knew well – Mountain Faith Mission.
Mithialove and her siblings live in the children's home because their parents struggle in finding work. Luke and TiEnnis both live near the home and frequently spend time with their children. In fact, when labor projects are being done, you will definitely find Luke working hard for the mission.
Mithialove is bashful on the front end, but sweet once she opens up to you. Her adorable smile and dimples suck you right in, as do her giggles. She is one of five children, as the second oldest in the family. Her older sister Loudenise oversees one of the rooms in the girl's dorm, while the younger sisters, Julie and Nana simply play cute all day long. Their brother Kendy lives with the boys.
Mithialove is turning into a beautiful young lady. She is very smart, loves to learn, and will bring a smile to your face the moment you meet her.